The bandwidth of a signal is defined as the difference between the upper and lower frequencies of signal. In a communication system, the message signal can be voice, picture or computer data. This has been shown in the table given as below:
The commonly used transmission media are wire, free space, fiber optic cable (750 MHz) and optical fiber (100 GHz). This range is sub-divided further and allocated for various services as indicated in the table given as below: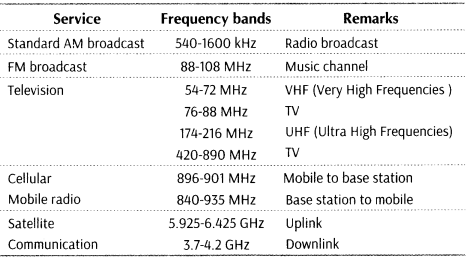 We are sorry that this post was not useful for you!
Let us improve this post!
Tell us how we can improve this post? Please mention your Email so that we can contact you for better feedback.