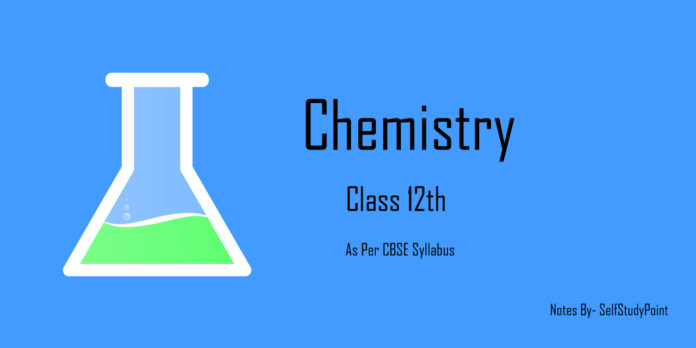 Nernst Equation
It relates electrode potential with the concentration of ions. Thus, the reduction potential increases with the increase in the concentration of ions. For a general electrochemical reaction of the type.

Nernst equation can be given as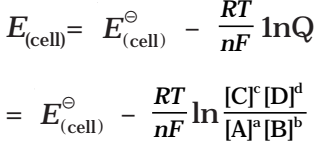 Substituting the values of R and F we get
Application of Nernst Equation
Equilibrium Constant from Nernst Equation:
For a Daniel cell, at equilibrium
But at equilibrium,
In general,


We are sorry that this post was not useful for you!
Let us improve this post!
Tell us how we can improve this post? Please mention your Email so that we can contact you for better feedback.