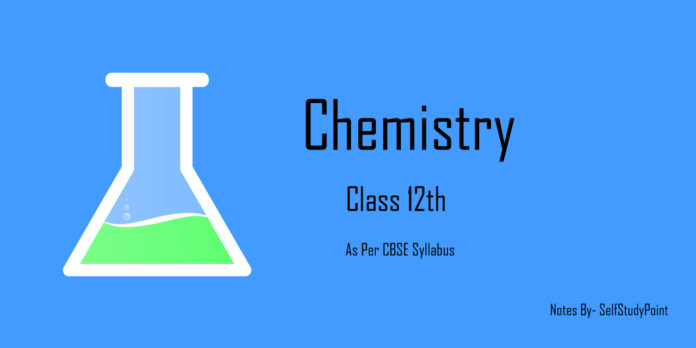 Physical properties of alcohols
Lower alcohols are liquid at room temperature while higher ones are solid.
The boiling point of alcohols is higher than haloalkanes with the same number of carbon atoms. This is due to the fact that alcohols are associated via intermolecular hydrogen bonding. For the same alcohol, as the branching increases, boiling point decreases due to decrease in surface area.
Solubility in water decreases with increase in molecular mass due to a decrease in the extent of intermolecular hydrogen bonding.
Alcohols are weaker acids than water due to the lower polarity of O – H bond in alcohols. The acidic strength of alcohols decreases as the number of electron donating groups increase at carbon.
Chemical Properties of alcohols
Reactions of alcohols involving cleavage of O-H bond
•    Reaction with metals:

•    Reaction with carboxylic acid (Esterification):

•    Reaction with Grignard reagent:

Reactions involving cleavage of C – O bond
For the reaction involving cleavage of C – O bond, the reactivity order is
•    Formation of halides:
Oxidation of alcohols
Depending upon the structure of the alcohol and the type of oxidising agent used, oxidation of alcohol gives different products.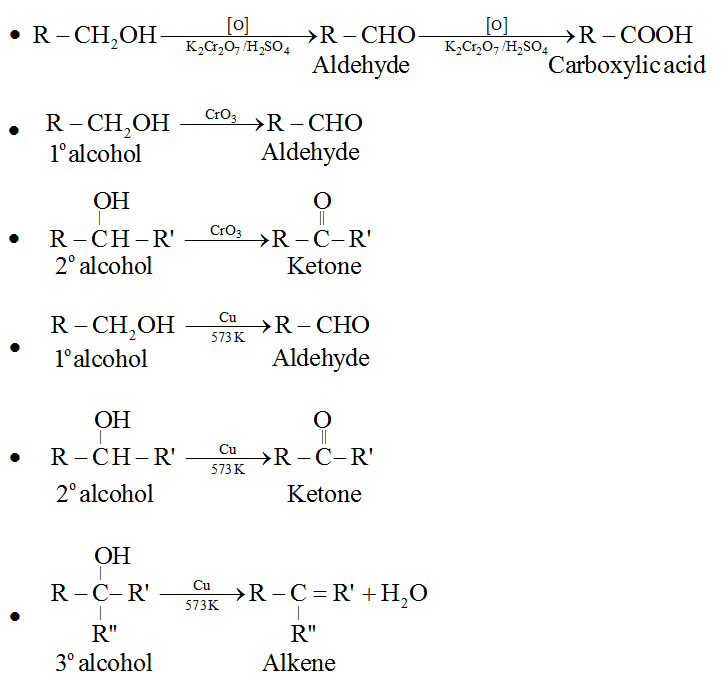 Dehydrogenation of alcohols
Dehydration of alcohols takes place in acidic medium. Intra-molecular dehydration leads to the formation of alkene while inter molecular dehydration forms ether.
Order of ease of dehydration is: 3° > 2° > 1°
Dehydration of alcohols
Dehydration of alcohols with conc. H2SO4 at different temperatures yields different products.

The ease of dehydration of three alcohols increases in the order
10 ROH < 20 ROH < 30 ROH