Not every student can study regularly. Most of the students like to skip study most of the time. Although they want to study and know they must study but they have the zeal to study. If they try, either they don't concentrate or fall asleep.
Now, it's the main question why a student most of the time refuse to study? And I am pretty sure that you know the reason. Most students study just for schooling or for so-called life rule to be educated. Student study for a reason not for the passion and this is the main reason for ignoring the study.
But we all know study or education is must and compulsory for all. Now the question is how to motivate yourself to study? How can I study as long as it needed?
Motivation is the key
If we are doing any work that we don't like much, we need to be motivated. Like an employee work as his motivation is salary. Motivation is needed for performing a task.
If you get the motivation to study, you get the solution. Now again a question arises, how I get the motivation to study?
Why should I study
Sometimes we need to find a reason. Now ask yourself, why should I study? What study change in my life? Is my target need me to study? What education means to my life?
Most of the time these questions give a reason to study. Here we can give reference to the movie named "Nill Battey Sannata". Must watch for every student. In this movie a girl always hates study, but she found a reason. Then she became an IAS.
Anyhow, if you are not able to answer these questions, you can ask these to your parent, family member, google, YouTube. I am sure you will get a motive to study.
Creating interest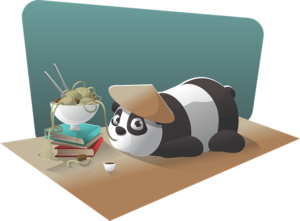 If you find a motive to study, it pushes you to study but it's not enough. The subject must be interested to spend time on that. Not all student has an interest in all subjects. For the study a boring subject, you need to be highly motivated or create interest in that.
If need to study a subject but don't have an interest in that, you need to create an environment that supposes your mind to let that you have an interest in a particular thing. Watching fun-facts, tricks, problem-solving videos related that subject will make it interesting.
If you don't like maths or science, just search fun-facts related to them, it will arise your interest. In the above-mentioned movie, the protagonists don't get anything in maths. Once she found some fun in maths, she cracks IAS exam with maths.
Creating notes
Most of the student forgets what they study. It's human nature. We generally forget most of the things sensed by our sensors (sense elements). To make our memory longer life, create notes.
It's a trick actually, to cheat mind. Whenever we observe a thing, mind rated its importance. And as it's rating, things remain in memory longer. Like a movie, we remember a movie for a longer time. We don't even take notes for that.
By taking notes, we send a signal to the mind that particular thing is quite important, so I am taking extra effort for that. The mind will rate it higher and give an additional life in memory.
Time management
Doing a study is not enough. Exams/scores give a rank to our effort. And in the current education system, we need to score well in all subjects. It's simple to score high in the interesting subject but quite a difficult score good in a boring subject. That ruins overall performance.
In this case, time management will help a lot. Suppose you are giving 4-5 hours to study daily. And study one subject every day. It will only help with interesting subjects. While studying a boring subject, you will bore in some time and engage in other activities.
So, managing a boring subject with interested will help to learn them. Study 2 or more subject daily. Start with an interesting subject and then study boring one. If you feel bored, again study interested for some time and then take boring again. This switching will increase your study time and also manage you to cover all subjects.
Final Notes:
Education is the most important part of life. We must study, but by nature, all are not meant for all subject. Sometimes we need some motivation and additional effort to cover all subjects and improve overall performance.