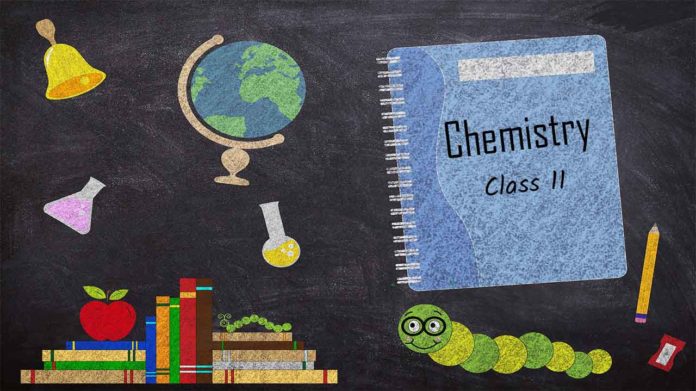 At a constant temperature, the rate of a chemical reaction is directly proportional to the product of the molar concentrations of the reactants each raised to a power equal to the corresponding stoichiometric coefficients as represented by the balanced chemical equation. Let us consider the reaction,
aA + bB +… ⟶ products
Rate of reaction α [A]a[B]b……
By the law, rate of reaction = k[A]a[B]b…
Here a and b are stoichiometric coefficients. K is the rate constant.
Let us consider a general reversible reaction
A + B ⇌ C + D
Applying Law of Mass Action,
Rate of the forward reaction α[A][B] = Kf[A][B]
When Kf is a constant of proportionality and is called velocity constant for the forward reaction.
Rate of the backward reaction α[C][D] = Kb[C][D]
At equilibrium,
Rate of the forward reaction = Rate of the backward reaction
At constant temperatures K is also constant and is called Equilibrium constant.
Now let us consider a more general reversible reaction in a state of equilibrium. By applying Law of mass action.
Equilibrium Constant for the reaction
Relationship between Equilibrium constant K, reaction Quotient Q and Gibbs energy G.
A mathematical expression of thermodynamic view of equilibrium can be described by time equation.
where G⊖ is standard Gibbs energy.
At equilibrium when ∆G = 0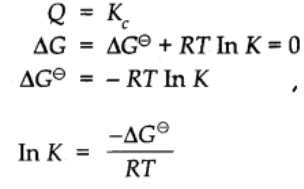 Taking antilog on both sides

We are sorry that this post was not useful for you!
Let us improve this post!
Tell us how we can improve this post? Please mention your Email so that we can contact you for better feedback.